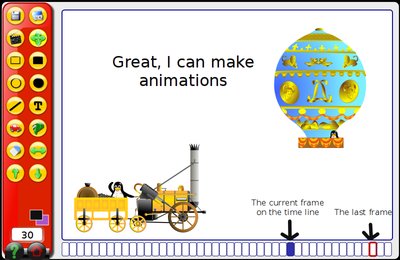 I wanted to make a film in GCompris recently. GCompris is an educational suite for children.
There is an animation program in the suite and I wanted to integrate my own characters (the set included is limited). There is a directory with a Readme file which says: All custom images in here.
Well: I can put custom images into this directory. The software stores animation sequences into this directory as well. So far so good.
Unfortunately, I cannot add my own characters to the application or my film for that.
I'm still looking for a way to add my own characters to the film. Keep you posted (appreciate hints all the same).
PS: Tyler has an important hint on how to do this. I think it's worth for everyone to read his comment. Tyler, thanks.